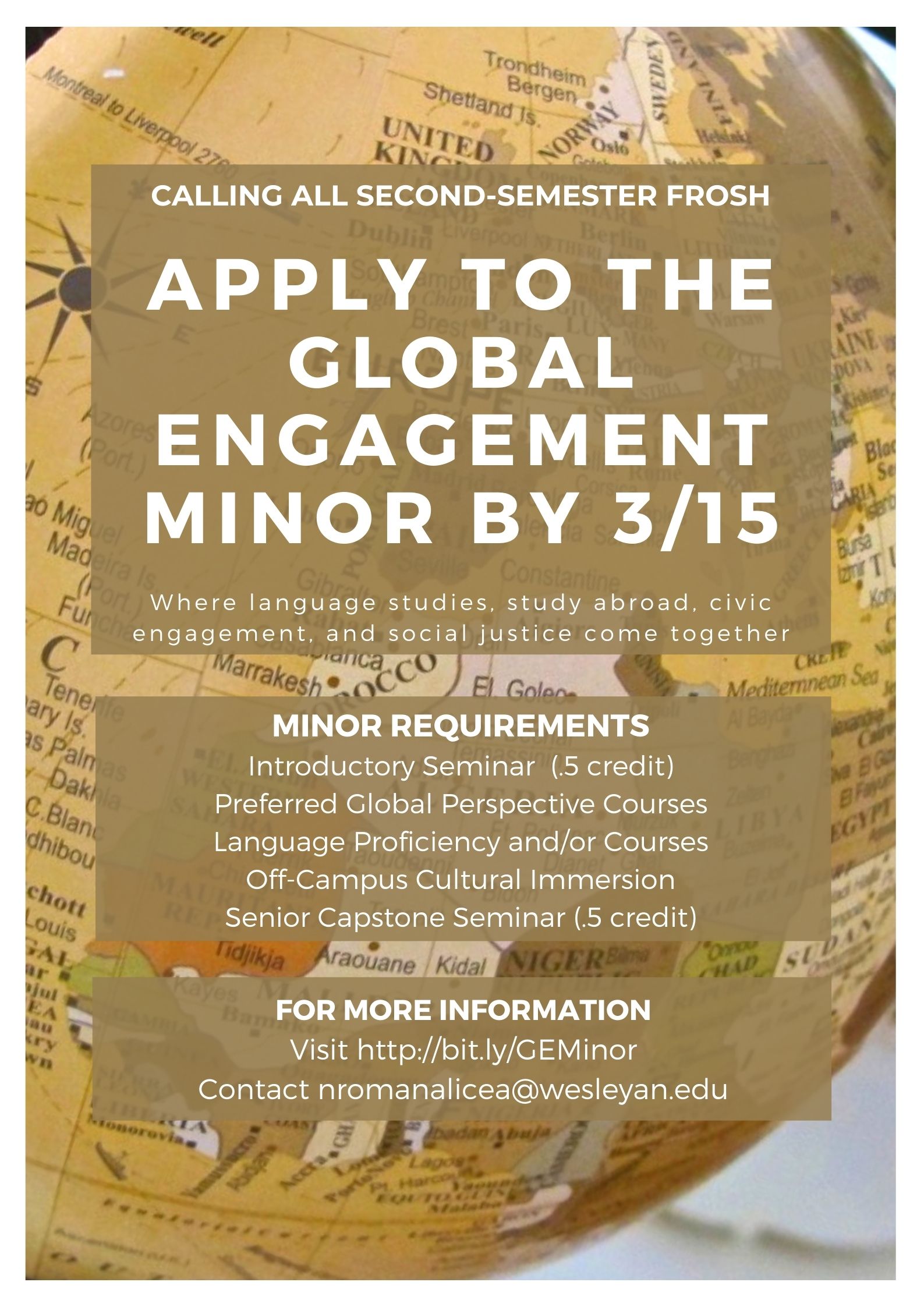 The GEM is a unique opportunity for second-semester freshmen at Wes. This minor seeks to cultivate students' intercultural development and global engagement by integrating:
Global Perspective Courses of YOUR choosing
Language Proficiency and/or Courses
Cultural Immersion Experiences (study abroad, fellowships, others)
… and two half-credit seminars to help you synthesize these experiences!
To apply, you only need to submit a 500-word max letter of interest, a list of your courses taken at Wes, and a brief recommendation from a professor (which can be submitted by the extended deadline of March 22).
Learn more about the Global Engagement Minor application, timeline, and requirements here: https://www.wesleyan.edu/cgs/GEM/index.html.
Contact Natalia Román Alicea at nromanalicea@wesleyan.edu for more information.