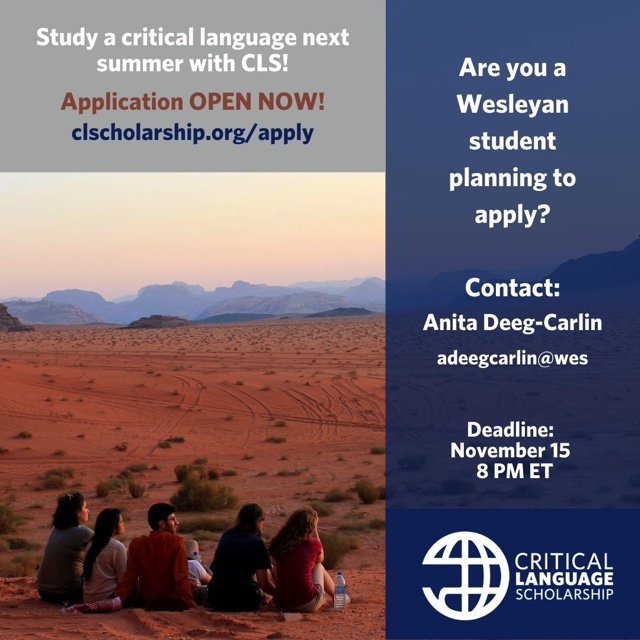 With a Critical Language Scholarship, you can spend 8-10 weeks of the summer doing intensive language study abroad in one of 14 languages that the US government has identified as critical to the national interest. CLS programs are fully funded and are offered at a variety of levels, as low as total beginning for some languages and beginning at intermediate for others. The eligible languages are: Arabic, Azerbaijani, Bangla, Chinese, Japanese, Hindi, Indonesian, Japanese, Korean, Persian, Portuguese, Russian, Swahili, Turkish, & Urdu.
The CLS national deadline is coming up on November 16. Students from any class year are eligible to apply, as long as they meet the CLS eligibility requirements. You can read up on those, find out about informational events, and start your application at clscholarship.org.
Contact Anita Deeg-Carlin (adeegcarlin@wesleyan.edu), Associate Director for Intercultural Learning, at the Fries Center for Global Studies, if you are interested in applying.