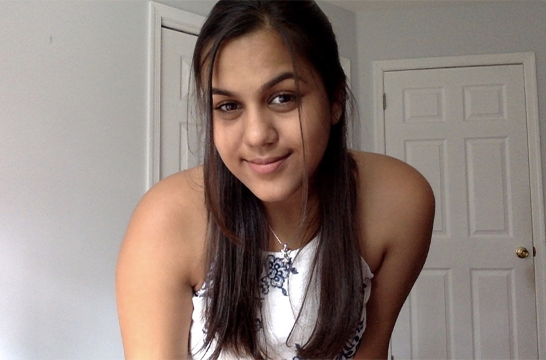 Hi everyone! My name is Darshana Banka and I am a rising junior at Wesleyan. I attended high school in Mumbai, India. I am a Neuroscience & Behavior and Psychology double major. I am on the pre-medicine track. I have taken courses in Economics as well and I am interested in pursuing public health policy down the road. Outside of peer advising, I am a Research Assistant in a Molecular Biology and Biochemistry lab doing yeast genetics and the Wesleyan Media Project doing health media research. I am also a Peer Tutor through the Dean's Peer Tutoring Program. Apart from these ventures, I am the Secretary of Shakti (South Asian Student Coalition), Project Coordinator of the Wesleyan Therapy Dogs, Clinic Escort at the Hartford GYN Center, Project Co-Director of AskWes, and Co-Founder of WeSanskriti (South Asian Classical Dance Team). Outside of campus life, I love to go hiking with my friends, travel, play the guitar, and cook. I am really excited to meet all of you in the fall either virtually or in person. If you have any questions about transition to college as an international student, academics, or simply just want to chat about life at Wesleyan, please feel free to reach out to me at dbanka@wesleyan.edu.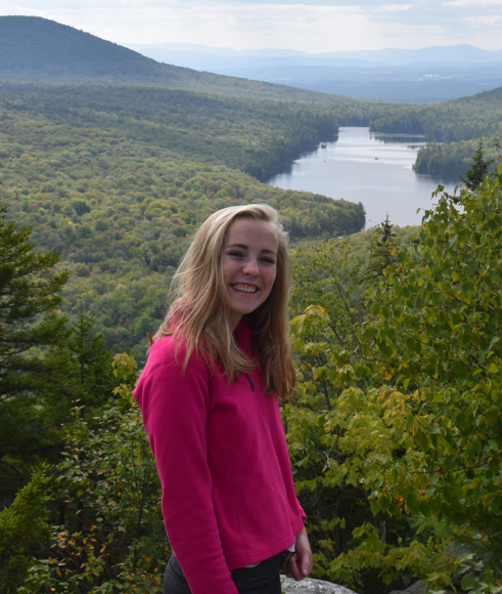 Hi everyone! My name is Belle Brown and I'm part of the class of 2022, majoring in Government and Environmental Studies, with a minor in African American Studies. My hometown is Arlington, Virginia and I transferred to Wes as a sophomore from Emory University, so I'm here for you if you have any transfer related questions. Besides being a Peer Advisor, I'm also on the track team, work at Long Lane Farm, perform stand-up comedy with Awkward Silence, and am a member of WesACLU. In my free time, I enjoy being outdoors and cooking for my friends. I am so excited to work with you all this fall! Please don't hesitate to reach out at bbrown03@wesleyan.edu with any questions or concerns you might have (again, especially about transferring!) or just to chat. Looking forward to getting to know you. Go Wes!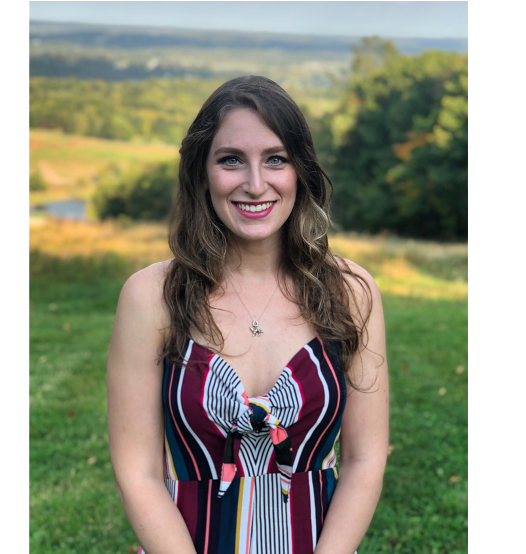 Hi! My name is Haley Brumberger, and I am an Earth & Environmental Science (E&ES) BA/MA student, so I'm in my fifth (and final) year at Wes working towards my Master's degree. I finished my undergrad at Wes in May 2020 with an English and E&ES double major and a minor in the IDEAS (Integrated Design, Engineering, and Applied Science) program. I am from a suburb outside of Philadelphia, PA, and am a huge Flyers fan (and a huge hockey fan in general). I am also-in addition to being an Academic Peer Advisor and the intern in the office of Student Academic Resources-a Brother of the Co-Ed fraternity on campus (Psi Upsilon), a co-captain of the Wesleyan Club Ice Hockey Team, a member of the Wesleyan Ski and Snowboard team, and a student researcher in the Varekamp Volcanology lab (in the E&ES department). Before coming to Wesleyan, I took a gap year, which was incredible (please feel free to ask me about it)! When I arrived at Wesleyan after my gap year, I was pretty committed to pursuing Physics as a major. However, Wesleyan's flexible curriculum allowed me to explore all the different areas of study that I am interested in-Studio Art, English, History, Environmental Science, and Math, to name a few-leading me to realize that I am more excited and passionate about other subjects. I would love to answer any questions, address any concerns, and provide advice on or insight into any problems you may have, so please do not hesitate to reach out to me at hbrumberger@wesleyan.edu. I look forward to meeting you, and welcome to Wes!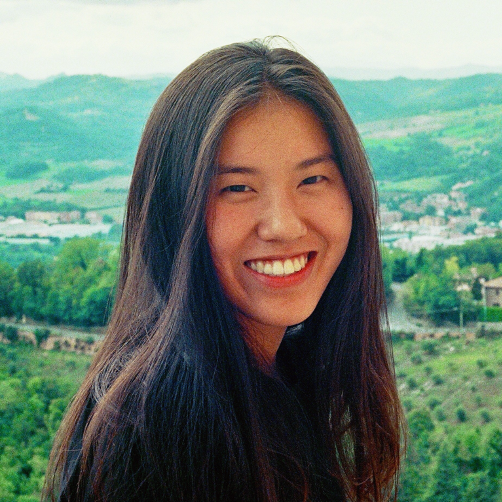 Hi! My name is Ariel Deutsch, and I am a senior from NYC double-majoring in the College of Social Studies and Italian Studies. Since my freshman year, I have served on the Wesleyan Student Assembly fighting to improve academic life on campus with initiatives like the Textbook Exchange Program. I also sat on the 2019-20 Educational Policy Committee. I am a student worker in Student Academic Resources where I help manage the Deans' Peer Tutoring Program for which I am also a Peer Tutor. Last year, I had the opportunity to study abroad at the University of Bologna in Italy. In the CSS, I am the 2020-21 Government Preceptor and am currently writing a senior thesis! During my free time, I enjoy baking, hiking, and playing tennis. If you have any questions related to academics, or just want to chat over a coffee, email me at adeutsch@wesleyan.edu. Thanks, and I look forward to working with you!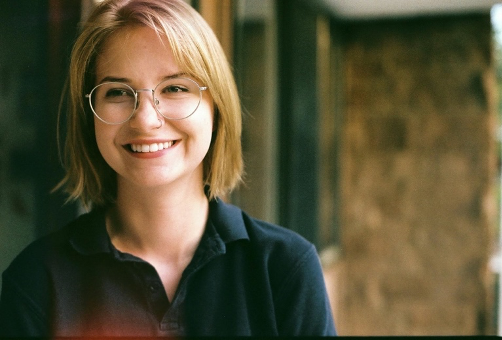 Hi! My name is Anya Kisicki (she/her) and I'm a rising junior at Wesleyan. I hail from Phoenix, Arizona and I am double majoring in Government and in the College of Letters, a three-year multidisciplinary program that merges the studies of history, literature, and philosophy. I am also pursuing a minor in Film Studies. Outside of Peer Advising, I work at Wesleyan's Office of Student Activities and Leadership Development to help plan student events on campus. You can also find me taking orders at the on-campus restaurant, WesWings, on Pocotopaug Lake with the Sailing Team, or in the 92 Theatre designing the lights for student-run theatre productions. Additionally, I am currently working to build a new campus group that focuses on creating space for non-cis males (womxn) interested in Film to network and hold campus-wide events. I am here as a resource for you, so if you have any questions at all about adjusting to life at Wesleyan, don't hesitate to reach out by emailing me at akisicki@wesleyan.edu! I look forward to meeting you in the fall!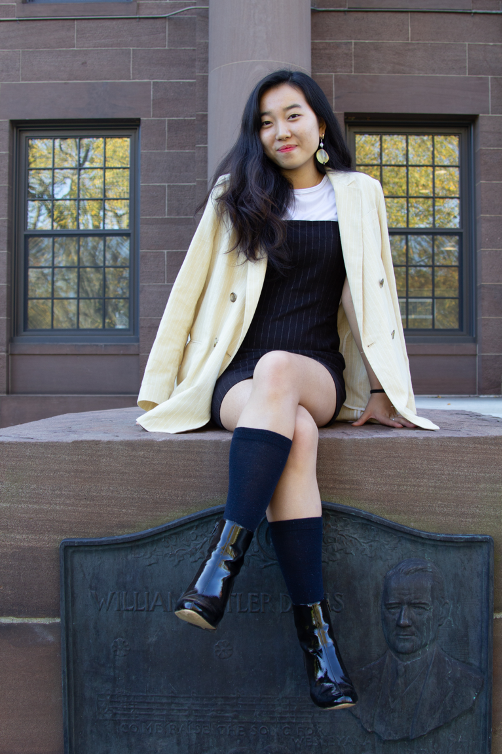 Hi! My name is Chaiyeon Lee and I am a rising junior at Wesleyan University. I was born in Seoul, South Korea, but I was raised in Queens, NYC. I am currently majoring in the College of Social Studies, an interdisciplinary major that encompasses topics like social theory, government, economics, and history. I am also pursuing an International Relation Certificate and a minor in the College of East Asian Studies. Outside of classes I am also involved in a variety of extracurricular activities and on campus jobs. I am currently on the board for identity groups on campus such as Wesleyan's Asian American Student Collective and the Korean Student Association. I am also a part of the Wesleyan Student Assembly as a senator serving on the Student Life Committee. I also work various jobs on campus some of which include being a barista at pi cafe, a science library front desk worker, and a language partner and peer tutor for Korean. Please don't hesitate to reach out to me if you have any questions or interest in any of the things I mentioned above or matters beyond that of course! Feel free to reach out to me at clee03@wesleyan.edu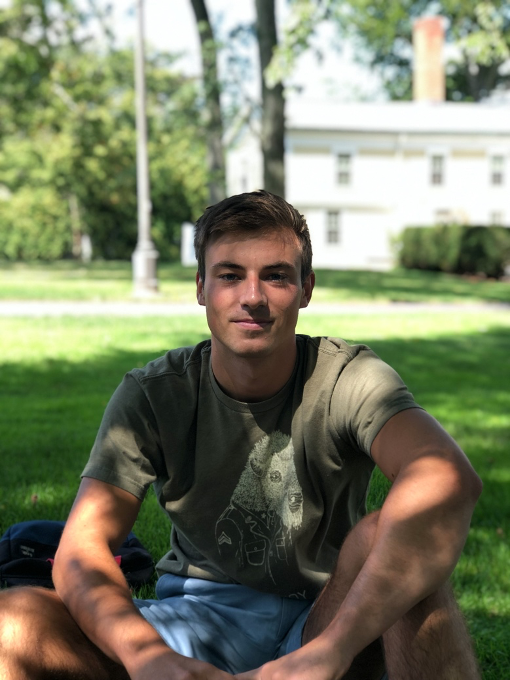 Hi! My name is Jack Leger. I am a member of the Class of 2021 here at Wesleyan. I am an Economics and Government double major and am pursuing a certificate in International Relations. I hail from Rye, New Hampshire, a small beach town on the East coast. On campus, I am a sports and opinion editor for the campus publication the Wesleyan Argus. Outside of school, I'm an avid hiker and plan on finishing all 48-4,000-foot peaks in New Hampshire, and I run in any local road race I can find. I also love soccer and support the Arsenal Gunners and play intra-mural soccer and basketball at Wes. Finally, I've taken a number of Spanish courses at Wes and studied in Madrid last spring. I come from a public high school and low-income background and found the culture at Wes to very different from what I was used to, so if you have any questions about adjusting please reach out to me at jleger@wesleyan.edu!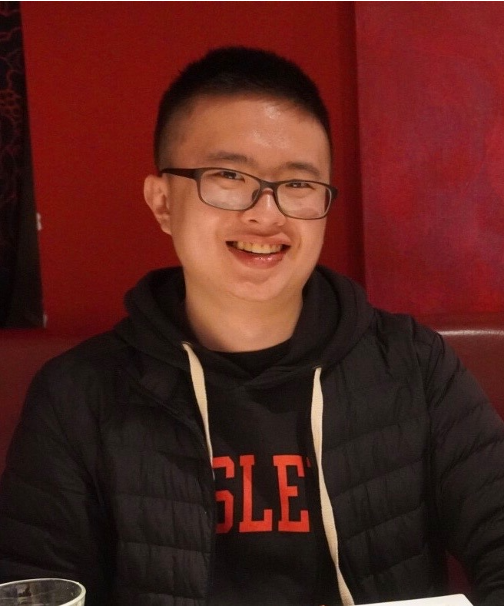 Hi! My name is Quentin Tan and I am a rising junior from Penang, Malaysia. I am currently the only College of Letters and College and East Asian Studies double major student at Wesleyan – and quite possibly the first Cardinal to do so – so I am no stranger to unorthodox but all the more rewarding academic explorations! I studied abroad my sophomore spring in Osaka, Japan and stumbled upon the outbreak of COVID-19 – making what is already a challenging academic experience in itself even more so! On campus, I am a Writing Mentor for the Writing Workshop (an amazing resource for students which I could not possibly recommend more highly) and a copy editor for the Wesleyan Argus. Occasionally, you may also find me grooving as a pianist in a number of Second Stage musical productions. I am a great fan of reading books from all around the world – Camus' The Plague being one of my recent favorites – and Japanese literature, especially, is my ice cream at 3 a.m., so I would love to have tea and talk about recent reads with you! Please do not hesitate to reach out to me at htan03@wesleyan.edu, and I look forward to working with you in the fall!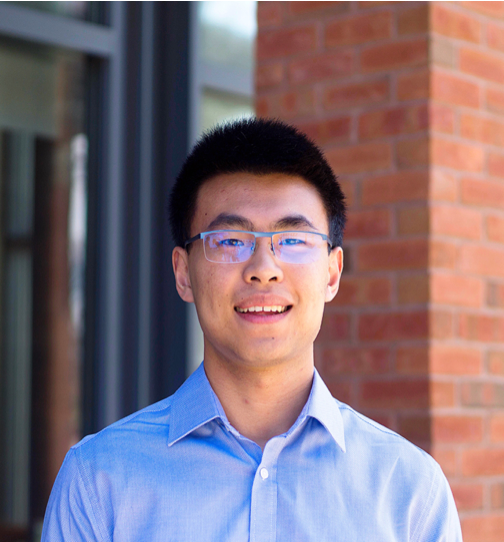 Hi! My name is Jack Wang 2021 and I am a rising senior at Wesleyan. I was born and raised in Shanghai, China and I came to the States to study on my own at age 15. I have pursued a variety of academic interests at Wesleyan because I honestly had no idea what I wanted to major in. I have taken interesting courses from many disciplines including Sociology, Computer Science, Government, Psychology, Philosophy, Math, Spanish, Economics and Data Analysis. I eventually decided to major in Economics because it would allow me to pursue a combination of reading, writing and quantitative analysis. I truly love and appreciate my study abroad experience in Copenhagen, Denmark, despite the semester being cut short due to the pandemic. Now I would like to take a step further and help more students with diverse backgrounds and interests to optimize their academic experiences and maximize their potential. I organized a panel discussion to have a few of our peers share their advice, insights and wisdom on how to navigate summer experiences for international students. I have been a peer tutor for Math and Economics classes as well as a Chinese language partner. I'm a member of the Wesleyan Consulting Pathways Club, the Wesleyan Road to Finance Club and the Wesleyan Investment Group. I have also been involved in Wesleying and the Wesleyan Argus to create original content for the community. My biggest passion outside of school is to travel and I am fortunate enough to have visited over 25 countries across the globe. Please feel free to contact me about anything at cwang01@wesleyan.edu.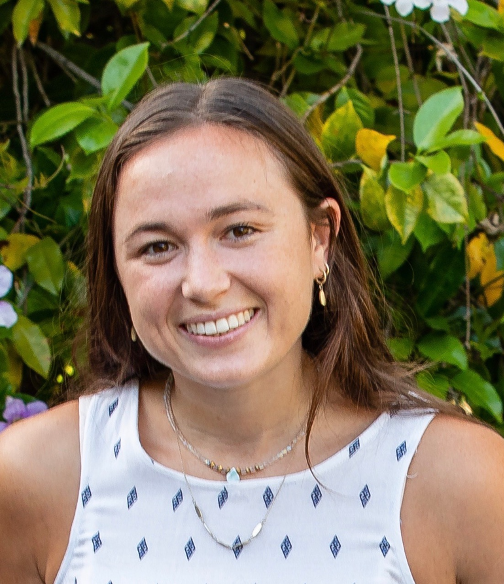 Hi! My name is Andi Wiley and I am from Alameda, CA. I am a rising junior here at Wesleyan, class of 2022, double majoring in Economics and Psychology with a Writing Certificate. Initially, I was not sure what I wanted to study, so I explored many subjects taking full advantage of the wide variety of classes that Wes has to offer. In addition to peer advising, I am also a peer tutor on campus as well as a volunteer tutor for Wesleyan's Center for Prison Education, which is a program that extends the Wesleyan community and resources to offer incarcerated individuals the opportunity to receive college credit. I am also passionate and actively involved with WesBuds, a student group partnership with the Middlesex Transition Academy (MTA), a school for students 18-22 with intellectual or developmental disabilities. Beyond academics, I am on the Wesleyan Women's Soccer team, which has challenged my time management and organizational skills. Further, as a member of the Student Athletic Advisory Committee, I understand the importance in balancing busy athletic schedules and rigorous academics. I am more than happy to answer questions, concerns, or to simply get to know you, so please reach out to me at anwiley@wesleyan.edu. Very much looking forward to the fall and meeting you all!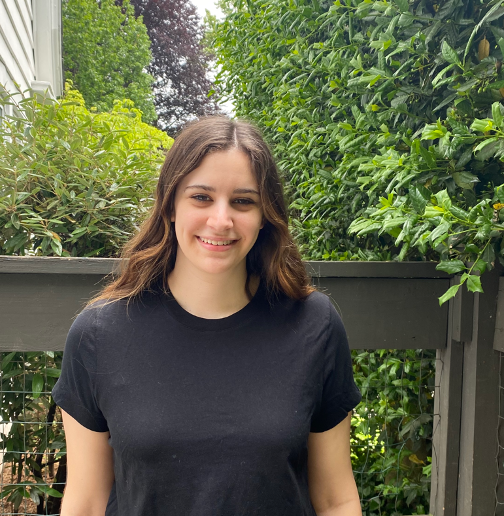 Hi! My name is Betsy Zaubler and I am a member of the class of 2021. I am from Montclair, NJ and I'm double majoring in American Studies and Theater and minoring in African American Studies. Outside of my majors, I have loved taking classes across many other disciplines at Wes, including in Sociology, Psychology, and Education Studies. On campus, I am involved in student theater and have directed two shows through Second Stage, as well as worked as a stage manager and assistant stage manager. Additionally, I am a member of the Alpha Delta Phi Society, a co-ed Greek literary society, and have volunteered as a mentor in Eye to Eye, a club where students with learning differences mentor local middle school students who also have learning differences. In my free time, I love to read, bake, and play with my dogs. I'm really excited to be working as an Academic Peer Advisor, and I am here for any questions or concerns you may have about academics or life at Wesleyan more generally. Please don't hesitate to reach out to me at ezaubler@wesleyan.edu!