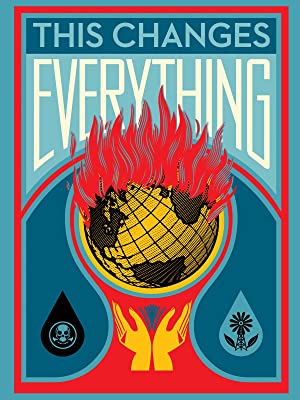 Each year the First Year Matters (FYM) Committee selects a common reading for the incoming class as an intellectual introduction to Wesleyan. Last fall we solicited from our community suggestions of texts and other media with an environmental theme. I'm pleased to report that the committee has selected the documentary "This Changes Everything", directed by Avi Lewis and based on the award-winning book of the same title by environmental activist Naomi Klein. We plan to have author Naomi Klein speak during new student orientation.
The film is an unflinching look at the disparate impacts of climate change on various communities around the world and highlights some fundamental conflicts between global economic systems and efforts to combat climate change.
You will be receiving additional information including links that will allow you to access the film.  You will also be given your first homework assignment, which is a response to 3 or 4 questions related to the film that will be shared with your Class Dean and your academic advisor.  Please stay tuned for information about the FYM program.