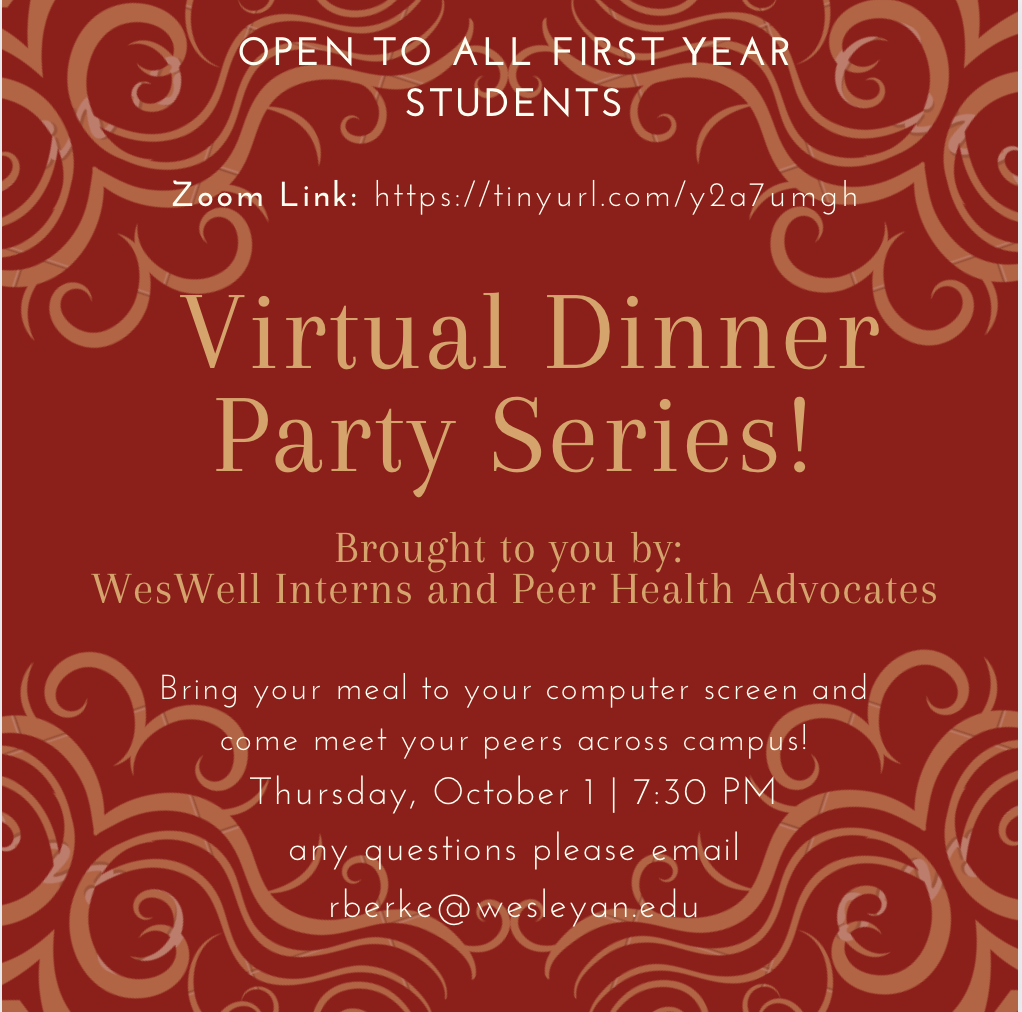 First-year students, join the WesWell Interns and Peer Health Advocates for a Zoom Dinner Party on Thursday 10/01 at 7:30 pm. Meet your first-year friends across campus over a shared meal, get to know one another and play some games. We hope to see you all there and look out for next Thursday's invite to see if your residence hall is invited! Remote students and sophomores living in joint residences are also welcome to join and get to know your first-year peers as well! We look forward to meeting everyone.
Zoom Link: https://tinyurl.com/y2a7umgh.
Bring your meal to your computer screen and come meet your peers across campus! Thursday, October 1st at 7:30 pm. Any questions please email rberke@wesleyan.edu.