Have you thought about applying for a Fulbright? Through the Fulbright U.S. Student program, U.S. citizens who hold a bachelors or Masters degree can travel to 140+ countries to undertake a graduate degree program, conduct independent research, pursue a creative or performing arts project, or teach English abroad.
The final Fulbright Info Session of Spring 2022 is coming up on Wednesday, April 27 at 12:15-1:15pm at the Career Center in Boger Hall.
At this event, a general introduction to the program will be followed by advice and insight from students from Class of 2022 who have just recently been named English Teaching Assistants. They will offer tips on the application process for those who are planning an application for the September 2022 deadline.
The info session is open to all class years (it's never too early to get inspired!) and we will serve pizza for lunch.
Any questions can be directed to Erica Kowsz at fellowships@wesleyan.edu.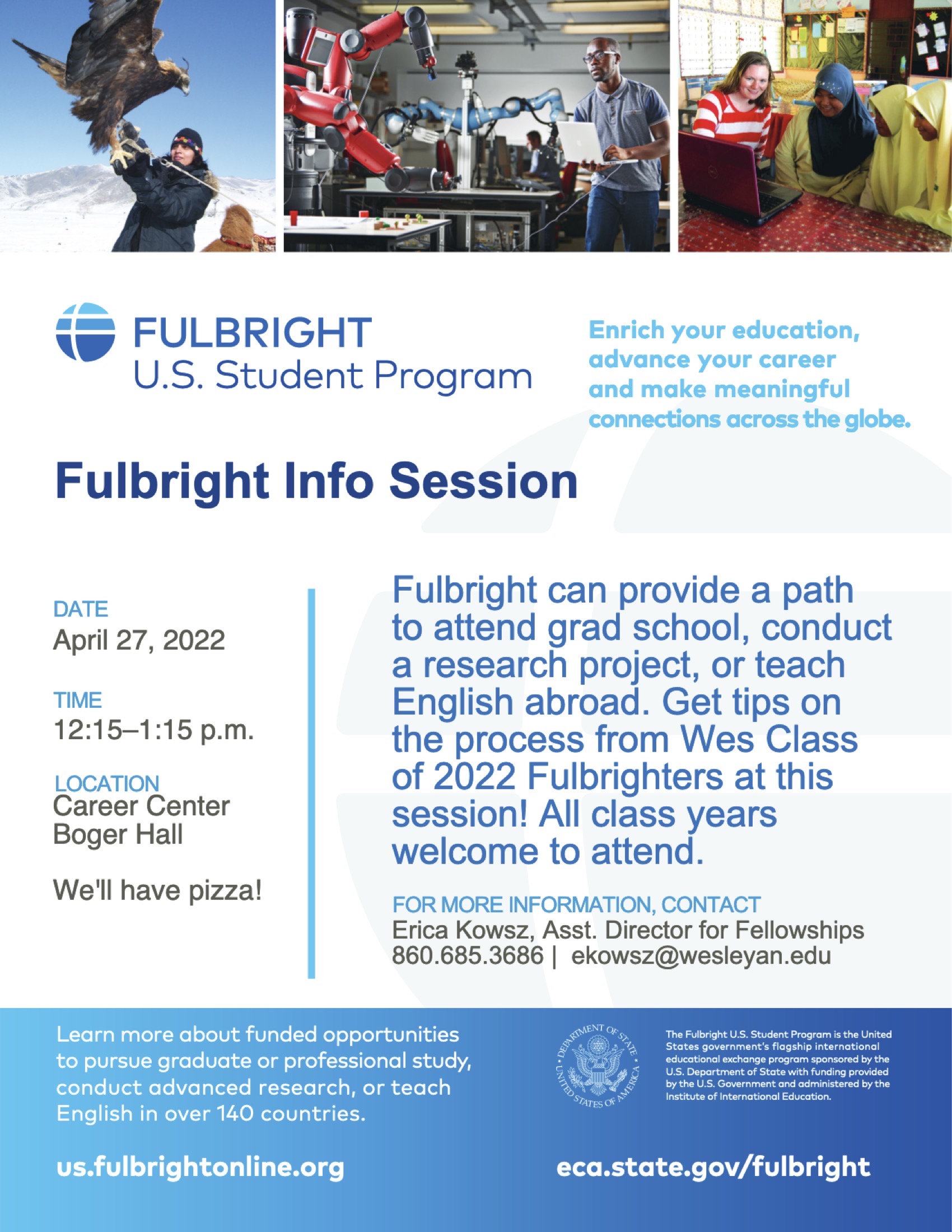 (Please note that the Fulbright U.S. Student Program is only open to U.S. citizens and U.S. nationals—other opportunities are open students of other citizenships. Encourage them to email fellowships@wesleyan.edu.)