Friday, March 25, 5:00pm
Memorial Chapel
After the 2024 class photo on Foss Hill, enjoy a mid-semester celebration of music, dance, comedy, food, and fun featuring: 
Interval Notation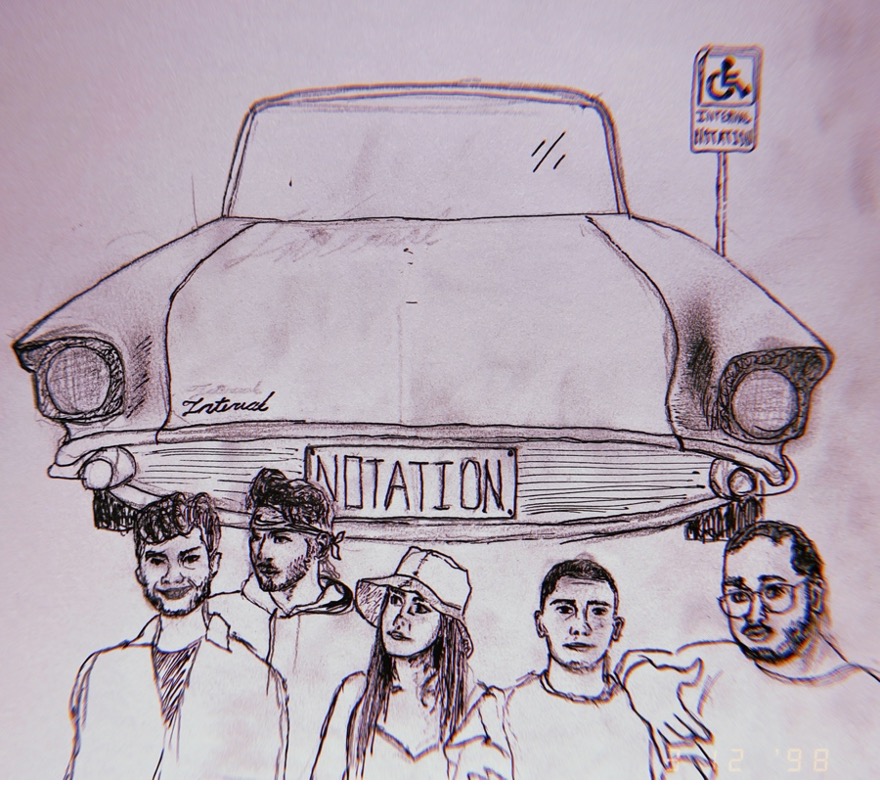 Circa 3022 ~ We are Interval Notation – a ragtag posse of wasteland wanderers searching the desolate plains of what was once Middletown, CT for the elusive Perfect Tritone. On our journey we'll play all types of music from indie to jazz to r&b to rock. We take a guerrilla approach to gigging, playing both originals and covers because we'll do whatever it takes to find the Perfect Tritone.
Gag Reflex
Gag Reflex is Wesleyan's oldest long-form improv group. This year we are celebrating our 30th anniversary! We perform long-form improv in the Armando style, meaning that all of our improvised scenes are inspired by a monologue told at the beginning of our shows. We are so excited to perform at this event and celebrate the Class of 2024!
Belle Brown
Belle is a senior stand up comic part of Hysterics and Awkward Silence. She recently got a bad haircut which, luckily is providing lots of comedy content.
Mimi Kim
I'm Mimi (they/them), class of 2024 and I'm from Atlanta, GA. I have music out on all streaming platforms & bandcamp by my artist name Babebee. I recently released an album and an EP. I produce and write my own music and I'm a prospective film major. I'm passionate about the connection of community through audio/visual.
Left AirPod, Right Ear
Left AirPod, Right Ear is a new group playing covers in the style of established bands such as Scary Pockets and Vulfpeck. We generally play funk, pop, and soul covers from the likes of Ms. Lauryn Hill and Ariana Grande, as well as some pop rock from artists like Paramore. We're looking forward to having a great time and making some beautiful music! You've not heard anything like it before, and the talent in the group is unforgettable. Anais Preller, Haden Embry, Nathan Weisbrod, and Noah King serve 100% vibes in a set that you won't forget.
EBBL
Funky tunes from Emma Bella, backed by the boys Noah and Nathan.
Katie Yin
Katie is an ENVS and ECON double major and Data Analysis Minor from Suzhou, China who loves singing, song writing, and vlogging.  Her favorite artists are Labyrinth and Madison Beer, and her favorite food is anything.
Sponsored by CoCo and the Office of Student Affairs