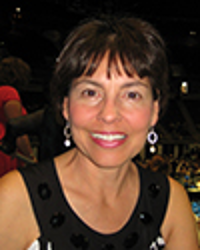 Hello to all of you first year students considering the health professions!
As you get yourself ready to prepare for your future application to a health professions program such as medicine, dentistry, optometry, physical therapy, veterinary medicine, pharmacy, physician assistant, nursing, occupational therapy, and any other fields; you need to consider the different facets of your preparation and work on a plan.
To start begin setting goals related to the pre-requisite courses you need to complete alongside the courses for your major. To view a short video on the course selection for health professions go to: http://www.wesleyan.edu/careercenter/students/health/index.html
Here are some other goals you might want to consider:
draft a tentative four-year plan for courses (including the pre-requisite science courses the HP programs might require) and include a study abroad experience if that is something you are hoping to incorporate into your educational timeline, and incorporate your future summer experiences
how do you plan to explore your health profession, possibly doing some research online but also starting to volunteer in a clinical setting that includes professionals in your health profession of interest
how will you maintain balance in your life and stay healthy
plan on gaining some shadowing experiences to observe a provider interacting with patients on a day-to-day basis
start volunteering in a clinical setting so that you can gain a sense of what bein in healthcare entails
set goals for getting involved with community service here in Middletown
join a student organization and engage within your campus community
take advantage of the wonderful and diverse courses available to you
build relationships with faculty and staff
focus on personal growth and becoming more resilient
hone your critical thinking, ethical responsibility, teamwork, cultural competence and scientific inquiry grounded in research.
engage in self-assessment along the way and set goals to comport yourself as a future pre-professional for the health career of your choice
read the Health Professions Newsletter and attend as many HP Events as you can
visit with the Health Professions Advisor at least once per semester
preparing for the health professions is a long process and there are so many other goals I could list here, but instead I encourage you to think about any goals you may have that are not listed and incorporate them into your plan
Next step, begin developing an action plan to tackle those goals. As you move forward and have questions, please come see me. I would be happy to meet you and help in any way I can. Once you are on campus, you can set up an appointment on HandShake, or call (860) 685-2180 or just drop by the Gordon Career Center and ask at the reception desk.
There will be a Health Professions Overview for First Years during New Student Orientation and will have 30 minute appointments throughout orientation and during the first two weeks of classes. Enjoy the rest of your summer and I hope to see you this fall!
Take good care.
Mildred Rodríguez, Ph.D.
Health Professions Advisor
mrodriguez01@wesleyan.edu